Click on the links below to read more about how our Distributors help us grow stronger.

Since it's inception in 1895, PNB has always been a people's bank serving millions throughout India and also had the proud distinction of serving great national leaders like Sarvshri Jawahar Lal Nehru, Gobind Ballabh Pant, Lal Bahadur Shastri, Rafi Ahmed Kidwai, Smt. Indira Gandhi and many more leaders. PNB is a banking giant and one of the most credible banks with a vast network of 5,600 branches all over India. With over 60 million satisfied customers and more than 5100 offices including 5 overseas branches, PNB has continued to retain its leadership position amongst nationalized banks. It 's strong fundamentals, a large franchise value, great word of mouth and good brand perception Have helped it come a long way As one of India's top service brands, PNB is fully committed to its guiding principles of sound and prudent banking. The bank has also entered the credit card, debit card, bullion business, life and non-life insurance, gold coins and asset management business, etc. PNB has earned many awards and accolades during the year in appreciation of excellence in services, Corporate Social Responsibility practices, transparent governance structure, best use of technology and good human resource management.


Profile

Distinction of being the first Swadeshi Bank to have started with Indian Capital.
Achieved significant growth in business which at the end of March 2011 amounted to 5,55,005 crores.
Ranked 2nd largest bank in the country after SBI in terms of branch network, business and many other parameters.
Retained its NUMBER ONE position among nationalized banks in terms of number of branches, Deposit, Advances, total Business, Assets, Operating and Net profit in the year 2010-2011.
Focus on customer based business with thrust on CASA deposits, Retail, SME & Agri Advances and with more inclusive approach to banking; better asset liability management; improved margin  management, thrust on recovery and increased efficiency in core operations of the Bank.
Towards developing a cost effective alternative channels of delivery, the Bank with 5050 ATMs has the largest ATM network amongst Nationalized Banks.
The Bank has started several innovative initiatives for marginal groups like rickshaw pullers, vegetable vendors, dairy farmers, construction workers, etc. Bank has launched a welfare scheme of adoption of villages through PNB Vikas. 
The Bank has formed PNB Arena, an association of the wives of the Bank's senior management.
Bank has opened one branch each at Kabul and Dubai, two branches at Hong Kong and an Off Shore Banking Unit at Mumbai. Bank has Representative offices at Almaty, Dubai, Shanghai and Oslo, a wholly owned subsidiary in UK with 7 branches and a subsidiary each in Kazakhstan & Bhutan, and joint venture with Everest Bank Ltd. Nepal. During the year, Bank acquired majority equity stake of 63.64% in Dana Bank of Kazakhstan.
Bank has its Corporate Office at New Delhi and supervises 65 Circle Offices under which the branches function.

Jammu and Kashmir Bank Limited was incorporated on October 1, 1938 and commenced its business from 4th July, 1939 in Kashmir (India). The Bank was the first in the country as a State owned bank. According to the extended Central laws of the state, Jammu & Kashmir Bank was defined as a govt. Company as per the provision of Indian companies' act 1956. In the year 1971, the Bank received the status of a scheduled bank. It was declared as an "A" Class Bank by the RBI in 1976. Today the bank has more than 500 branches across the country and has recently become a billion dollar company.
Profile
Incorporated in 1938 as a limited company.

Governed by the Companies Act and Banking Regulation Act of India.

 Regulated by the Reserve Bank of India and SEBI.

Listed on the National Stock Exchange (NSE) and Bombay Stock Exchange (BSE)

53 per cent of the bank is owned by the Government of J&K.

Rated "P1+" by Standard and Poor- CRISIL connoting highest degree of safety.

The bank has remarkably achieved Four decades of uninterrupted profitability and dividends.
Unique characteristics
J&K Bank is a private sector Bank despite government holding 53 per cent of equity.
Sole banker and lender of last resort to the Government of J & K.
Plan and non -plan funds, taxes and non-tax revenues are routed through the bank.
Salaries of Government officials are disbursed by the Bank.
It is the Only private sector bank designated as an agent of RBI for banking.
Carries out banking business of the Central Government.
Collects taxes pertaining to Central Board of Direct Taxes in J & K.


Registered Office
M A Road
Srinagar 190 001
Jammu & Kashmir

Corporate Headquarters
M A Road
Srinagar 190 001
Jammu & Kashmir
To know more, please visit www.jkbank.net

Mangalore head quartered Karnataka Bank, a leading private sector Bank with 91 years of purposeful banking on February 18, 2015, is having 686 branches across India along with 1065 ATMs. The Bank with a view to provide "One Stop Shop" banking experience to the customers; provide services like Mutual Fund, Point of Sale, Remit2India & XpressMoney for NRE remittances. The Bank has a host of customer friendly products like – Visa enabled International Debit Card with e-commerce & m-commerce facilities, Travel Card, Gift Card, and Internet Banking, Mobile Banking, Missed call facility, mPassBook, ApnaApp through Mobile phones, e-hundi & i-hundi donation facilities. In addition to these, Bank is providing Demat & Online trading facilities with ASBA facility. Bank introduced E-Lobby facility to its customers at various locations. Loan facilities to Medium and Small Enterprises, Home Loan, Car Loan, are offered by the Bank at competitive rates.

Rated A1+ by ICRA, the Bank has won several awards and accolades for its customer centricity social banking, Information Technology, Human Resource Management, Export Excellence, CSR & Green Initiatives, etc., from renowned institutions and organizations as under:
ISO 27001:2013 Certificate from NQA [National Quality Assurance] for its three I.T. set-ups.
Bagged "Export Excellence Award for MSME" for 2014-15 by the Federation of Indian Export Organizations-Western Region.
Awarded Certificate of Excellence for Social Banking by ASSOCHAM, India.
Bagged "MSME Banking Excellence Awards - 2014", by CIMSME [Chamber of Indian Micro Small & Medium Enterprises], under the following categories.
Best Bank Award for New Initiatives - Runner Up.
Best Bank award for CSR & Green Initiatives - Runner Up.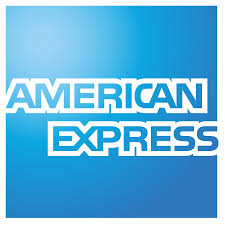 Each day, American Express makes it easier, safer and more rewarding for consumers and businesses to purchase the things they needand for merchants to sell their goods and services. An engine of commerce, American Express provides innovative payment, travel and expense management solutions for individuals and businesses of all sizes. Most of all, we help our customers realize their dreams and aspirations through industry-leading benefits, access to unique experiences, business-building insights, and global customer care. We enable our customers to do more and achieve more.